Beneath the endless tide of flashy, multi-million-dollar restaurant build-outs, LA is quietly defined by a quintessential local staple: the strip-mall restaurant. Some of our favorite places to eat -- often opened and run by immigrants representing a pantheon of world cuisine -- are located in no-frills (or at least low-frills) spaces flanked by swaths of asphalt and sitting beside check-cashing outfits and convenience stores.
Yes, big-name chefs like Ludo Lefebvre et al. have gained attention for being "avant garde" enough to open up shop in some of these ancient shopping centers, however the majority of strip mall dining tenants are unsung spots that cater to their own neighborhood, serving lunch to nearby workers and dinner to local residents. Sure, you're bound to find some underwhelming strip mall meals out there --
mom-and-pop restaurants
aren't immune to being bad -- but they can just as often be revelatory, and it's for good reason that Los Angeles holds strip mall restaurants in especially high esteem. It's just an LA thing, much like mild winters or Carmageddon on the 405.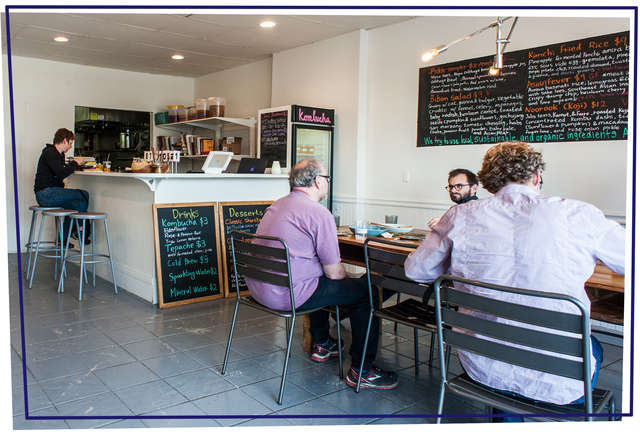 If you want to understand why Angelenos love strip mall restaurants, it helps to understand why they're so pervasive in the first place. Strip malls might seem like an odd choice to the uninitiated, but for a restaurateur with a modest budget navigating a city of sky-high rents, the lower monthly operating costs at these properties can be alluring -- especially when some of these second-gen spots turn over, leaving behind kitchen equipment that can be reused. It's a scenario that can prove especially valuable to first-time entrepreneurs and immigrant families new to the US who want to open a restaurant here; to borrow a phrase from LA's dearly departed
critic laureate Jonathan Gold

,
these strip mall opportunities can be "a miracle of entry-level capitalism." Gold himself became a champion of these strip mall businesses over the course of his career, bringing newfound fame to longstanding spots throughout the city and prompting Angelenos and visitors alike to make pilgrimages to restaurants they might otherwise have never known existed.
When chef Kwang Uh decided to open his first restaurant in 2015 (with college pal and former business partner Matthew Kim), he cast a wide net around Los Angeles, ultimately choosing a space in a not-so-attractive strip mall on the corner of Santa Monica and Wilton in East Hollywood. "We didn't have that much money to start a business… we checked out other sites at the time, anything that was available, and that location was the best deal," says Uh, a native of South Korea who attended the CIA. That oddly located gem with its signature minimalist look (which Uh attributes to a coat of white paint and an Ikea-curated collection of furniture and decor) went on to become
Baroo
, the acclaimed "freestyle experimental kitchen" with a focus on fermentation. Visitors encountered wildly flavorful (and just plain wild) dishes like pineapple fermented kimchi fried rice, and bowls of house-made noodles and pureed celeriac dusted with powdered celery ash -- all of it served inside a signless storefront dwarfed by the 7-11 next door.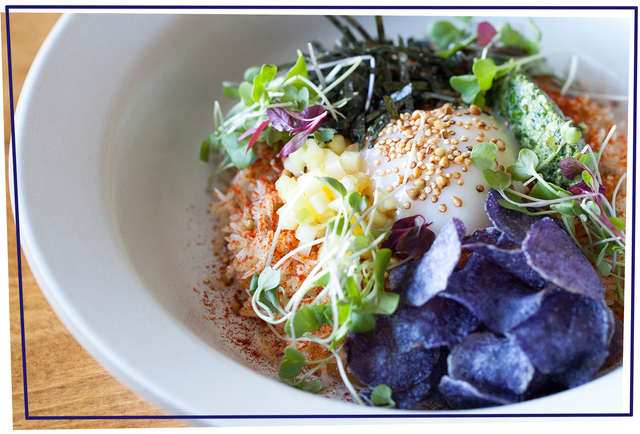 So how does a strip mall restaurant gain traction these days? Smartphones help, for starters: no matter the neighborhood, you're never more than a few taps away from finding "good Thai food near me," often powered by (love it or hate it) the review-happy users of Yelp. Our increasing appetite for food journalism plays a part, too -- sometimes, all it takes is one positive published piece to set off a snowball effect of discovery. Eater LA was the first to cover Baroo during its soft opening in August 2015 with a headline that asked, "What's Up With This Bizarre Fermentation Restaurant in a Hollywood Strip Mall?." Glowing reviews of the inventive culture-blending cuisine by LA Weekly and the LA Times soon followed, and, by the following year, Baroo had found itself both a James Beard semifinalist and fifth on Bon Appetit's list of best new restaurants in the entire country. Of course, success is no guarantee of longevity: Baroo closed its doors last October after a three-year run due to "many complicated factors," according to Uh. Fortunately, it's partially been reborn in takeout stall form as Baroo Canteen inside the nearby Union Swapmeet marketplace, and Uh plans to fully reopen later this year.
Part of the allure for patrons is in the unassuming strip mall location itself. There's an element of adventure that comes with hunting down a new spot in a potentially unfamiliar neighborhood, stumbling into dining rooms that range from fluorescently-lit and sterile to reminiscent of your Aunt Rose's tchotchke-and-family-photo-filled apartment. When diners seek out a restaurant devoid of elaborate interior design, craft cocktail programs, and big-name chefs, the expectation is that the food itself will pull the weight -- and often times, it does. If it doesn't, though, chances are it wasn't an especially expensive meal, so the risk factor wasn't too high to begin with, and diners just move on to the next.
"PEOPLE WILL NOW GO ALMOST ANYWHERE IN A METROPOLITAN AREA AND EXPECT TO DINE WELL."
"It's part of a general change in dining that de-emphasizes location," says
Richard Foss
of the
Culinary Historians of Southern California
. "In the '50s, Restaurant Row in Beverly Hills was the destination dining spot, and any business with a La Cienega Boulevard address could charge a premium. While location still matters, especially proximity to a theater or other tourist destination, people will now go almost anywhere in a metropolitan area and expect to dine well."
Below, you'll find a handful of our favorite strip mall spots in LA to park yourself for a meal -- but the picks are by no means comprehensive. At last count, there were (roughly) more than 1.2 trillion restaurants in strip malls across the city of Los Angeles, which means there are undoubtedly some diamonds hidden in the rough. Simply asking around (bartenders, barbers, and bodega owners will almost always steer you right) can lead you to new favorites hiding in plain sight. And the best way to find LA's undiscovered gems is to take a page from Mr. Gold's book: Get out there and explore for yourself.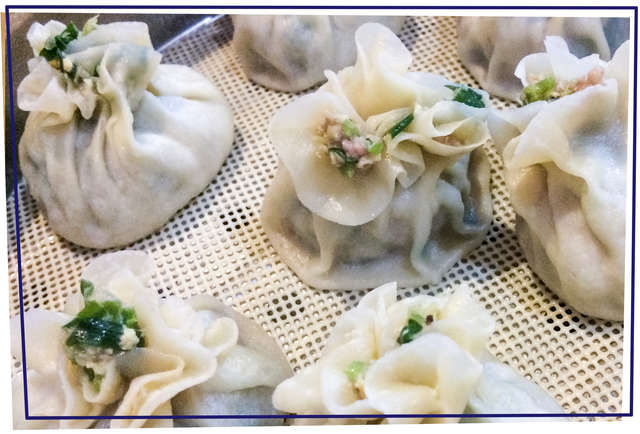 Koreatown
It seems like everyone (yes, actually everyone -- just ask the next person you come in contact with) loves this brown-walled dumpling emporium sitting on the ground level of a two-story center along Olympic. Maybe it's the sheer size of its "king size" puffy specialties, or the choose-your-own-adventure fillings -- from steamed sweet red bean to boiled pork kimchi to beef dumplings bobbing in soup broth -- or maybe it's the fact that
Anthony Bourdain gave the place his seal of approval
back in 2013. The posted picture menu and counter-ordering process ensures you get to the stuffing-your-face-with-doughy-goodness part rather quickly, and if you end up getting hooked, frozen versions are available for home enjoyment.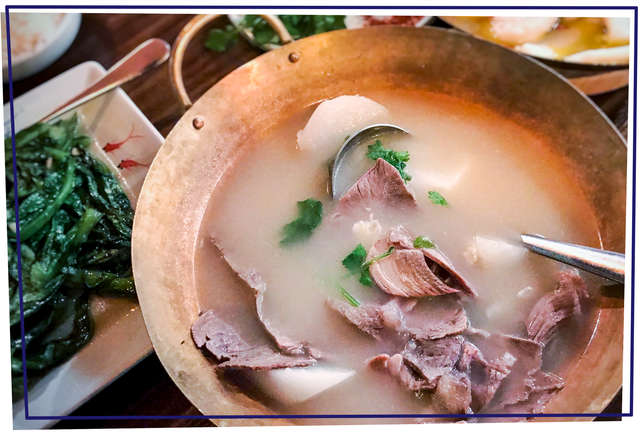 Sichuan Impression
West LA
It's sensory overload at this upper-level Sichuan specialty house that's been abuzz with crowds since it opened last fall as the third location of the Alhambra original. There's music playing, TVs flashing, a massive mural on the wall, plenty of millennials snapping away on their smartphones, and stark lighting that gets turned down to power-outage-blackout-levels when it's time to bring out a candle-lit birthday cake. And then there's the enormous fold-out menu, which unfurls to reveal a visual spread of dishes you might've never tried (or even seen) before. That said, it's hard to go wrong with many of their tried-and-true homestyle specialties, like the slippery jelly noodles bathed in chili oil that gets hotter as you go, the cumin-dusted toothpick mutton tossed with fiery red chilis, and that beautiful bowl of boiled fish sitting in a broth of sliced red and green peppers and mouth-numbing peppercorns. While the skewered Bobo chicken is a fan favorite, it tends to sell out early.
Downtown
Perennial line out front? Check. Windowless, light wood-covered space? Check. Super fresh fish sliced up by an army serious sushi chefs at reasonable prices? Check, check, and check. Forty years in, this ever-bustling Little Tokyo gem is still wowing with high-quality nigiri and sashimi and an always-entertaining sushi bar. The combo platters are an especially good deal at both lunch and dinner.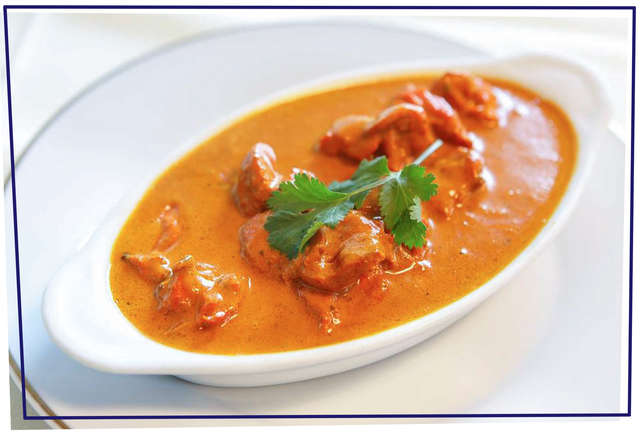 Culver City
This stretch of Culver City's Venice Boulevard is so laden with strip malls eats, it can be hard to know which ones are worth your time. (
Tara's Himalayan
? Don't miss it. The Chinese takeout place up the block? Not so much.) Mayura lands firmly in the "don't miss it" category. Thanks to Jonathan Gold's glowing review more than a decade and subsequent mentions on his 101 Best Restaurants List, the entire city got turned on to Mayura's Southern Indian specialties -- including a full section of Uthappam, its rice-and-lentil-based Indian "pizzas" -- along with standbys of chicken tikka masala and dramatic dosas. On weekend nights, the space gets filled up with large families at its long tables flanked by Willy Wonka purple-colored chairs, and smaller groups at the booths that line the room which, incidentally, is much more cavernous than it appears from the parking lot. The food still holds up (even when the service sometimes doesn't), and the $14 weekday lunch buffet draws in the area's office crowd and medical center staffers.
Silver Lake
This formerly daytime-only, blue-and-red-walled eatery with zebra-patterned chairs was reinvigorated a year ago when the trio behind it --
Ludo Lefebvre
,
Jon Shook, and Vinny Dotolo
-- rolled out dinner service, with a menu that leans French with a smattering of Mexican influences. Think charcuterie and cheese plates, beet tartare tostada with avocado crema, and a straight-up steak frites. After dark, the candlelit space feels like a sexy French bistro where you'll want to linger over a glass of wine... unless you get that two-top inches from the front door in winter. Brrr. The trio's French-focused Petit Trois and tasting-menu-only Trois Mec, are also solid shopping center gems.
Redondo Beach
Run through the city's top pasta places, and you'll find (deserving) heavyweights like
Felix
,
Bestia
,
Rossoblu
, and
Jon & Vinny's
. If, however, you want a last-minute pasta dinner and aren't far from the South Bay (listen, it might happen), you'll be pleasantly surprised by this lesser-known neighborhood spot, owned by a local brother-and-sister duo who dish up handmade ribbons of bucatini, squid-ink infused tagliolini and fluffy gnocchi inside the comfy, modern space done up with natural wood accents. Unlike the aforementioned venues, you'll have zero chance of a celebrity sighting, but when you're halfway through a bowl of Bolognese, it won't matter.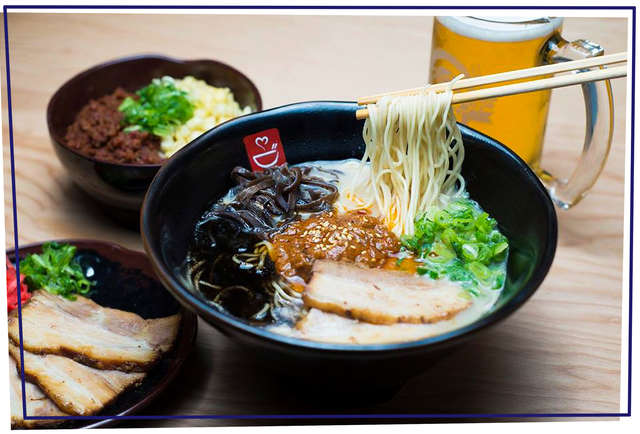 Sawtelle
Tatsu's tagline may be "ramen with a soul," but you'll need to order from a faceless iPad out front, which ensures you're able to customize your order to your liking (if you forgot to add extra scallions, there's no one to blame but yourself). When your bowl's ready you'll get a text summoning you into the small, sleek industrial space, with a bar and one big square communal table to enjoy your steamy bowl of bold tonkotsu broth and fresh noodles, topped with the likes of sliced pork, organic chicken, or black garlic oil. The vegan broth is especially impressive, done with spinach and not-overly fried tofu and gluten-free noodles are also available.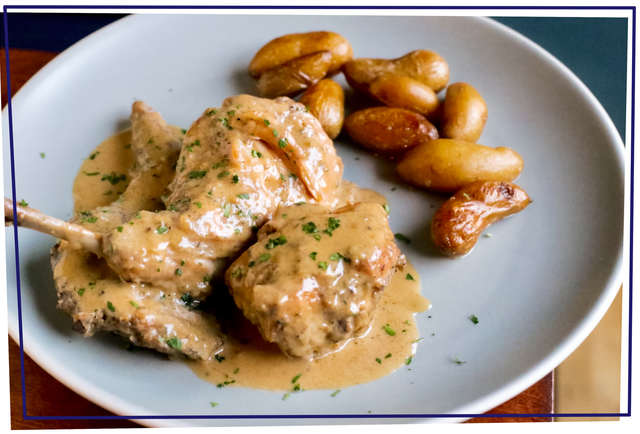 Hollywood
Seven years in, it's hard to dub this itty-bitty bistro an underrated neighborhood gem anymore. The baguette's been out of the bag on this place for a long while now, and its fanbase flocks from all over the city to get in on the deal of a $38 three-course menu of rotating well-executed offerings of comforting classics like escargot, hanger steak, and duck a l'orange, and a nice wine list.
San Gabriel
Nearly 40 years in, this Vietnamese restaurant (which also runs a newer outpost in Temple City) draws both daytime and evening crowds who patiently wait on the edge of the parking lot for its bowls of beef pho, crispy pork-filled egg rolls, and plates piled with vermicelli noodles with shrimp paste and grilled meats. Inside the jammed dining room, you'll either share a long communal table with other diners just as happy to sit down as you are, or hold out for a coveted booth lining the crammed space.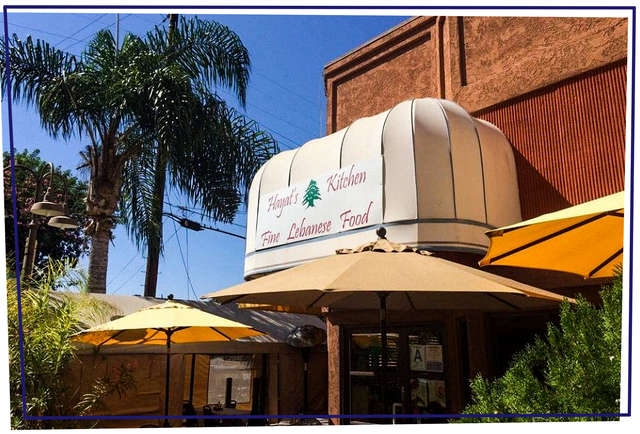 North Hollywood
This long-standing Lebanese restaurant is often described as being hidden, but the constant crowds prove it's not all that hard to find. Find some reliable dining partners and order a lot -- starting with perfect dips and spreads of olive oil-laced labneh, smoky baba ganoush, and classic hummus, and making your way through plates of spinach pie, shawarma, and lentil-and-rice mujadara. It's also just as easy to stop in for a sub-$7 lamb kebab or falafel sandwich and call it a day.
San Gabriel
Despite its New England-nodding name and office-looking dropped ceiling, this is a Chinese seafood restaurant (which many would call a knock-off, albeit a more intimate and casual one, of renowned
Newport Seafood
nearby). You're here for the house specialty and, yes, that would be lobster: a massive dish of fresh shell-on lobster sautéed in a sea of scallion and ginger. And go ahead and add the garlic noodles while you're at it. Yes, it's pricey (the current cost is edging in on $20 a pound), and this single item will cost you more than several of the menu's other dishes combined, but skipping it will only lead to regret when you see the thing emerge from the kitchen and head over to another table. Consider yourself warned.
Mid-Wilshire
There are plenty of strip mall restaurant guides out there, and inevitably, there's bound to be some crossover. But you won't find this nearly 50-year-old greasy spoon on any published list of anything ever outside of this one. In fact, a perfunctory search finds the sole online editorial piece profiling Olympic Cafe was written by this author nearly a decade ago. (That can't be a good sign?) The charm of Olympic Cafe is that it's the kind of place that doesn't really exist in LA, at least anymore: a working man's rough-around-the-edges coffee shop, where regulars come for a basic, fat-laden breakfast on the cheap. The always-full Formica counter and brown-and-orange vinyl booths don't have an inkling of kitschy coolness... they're just old. The food may not be memorable, but the visit will be. And, like pay phones, Internet cafes, and free checked luggage, Olympic Cafe is a unicorn of sorts, and who knows how much longer it'll be here.